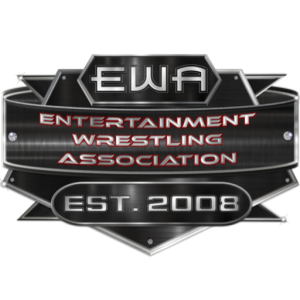 Code of Ethics and Conduct
This document is designed to provide guidance to all involved in the operation of the Entertainment Wrestling Association shows.
These are based upon existing principles set by other sporting organisations and the aim is to help safeguard all people at events and provide an accountability framework to ensure that any shortcomings are addressed.
Promotion:
All shows hold the appropriate insurance policies, including but not limited to, Event Insurance and Public Liability.
In the event that workers on the show are both male and female, provisions for separate changing areas are made available. This may not be the case with every venue, if this is the case we will make workers aware as soon as possible and rectify this by other arrangements. Under no circumstances are male and female changing facilities to be mixed.
Workers and show staff are to pre-arrange their wage before show day (including Managers and Drivers). Everything is budgeted properly and set fees are to one side, we do not rely solely upon the ticket sales on the day for the show.
All rings EWA hire are safe to work in and are regular checked for upkeep (ring rental information is available at request)
To ensure the safety of the public, there are either guardrails or a minimum of 3.5 feet between performance line and first row crowd. The public are also made aware of Fire Exits and other safety measures.
There are at all times, a minimum of 3 qualified First Aiders on site, with Level 3 certificates. This is in addition to our Frec Level 6 Paramedic.
The Promotion has one female, and one male, designated reporting officer on site at the times of the show. These people remain impartial and are able to listen to the concerns of workers and staff, especially if they feel unsafe around other staff members, workers or members of the public.
EWA management is to be made aware immediately of any inappropriate or unprofessional behaviour, taking place at events by the reporting officers. Management will decide upon the right course of action to take, which can include reporting incidents to the Police.
All workers are expected to be professional throughout their duration with EWA. Shows are family friendly, and you are expected to be mindful of this.
All children must be accompanied by a parent or guardian at shows, and should not be left alone or out of sight. If a child does venture off by himself or herself to a worker, the worker must ask where their parents are and ensure that EWA retains its ability to be a safe location for all.
Wrestlers and Staff:
1) Social Media use; in terms of promoting an individuals character, social media is an invaluable tool and EWA understands that. However there needs to be some clarification on appropriate use of Social Media. The portrayal of yourself, is a portrayal on those who book you for shows, any bullying, inappropriate & unprofessional behaviour will not be tolerated.
2) Interpersonal conduct: We understand there will be times that relationships develop. These need to be treated as relationships between two people. If the relationship becomes abusive and ends, then that is something that should be reported to the Police immediately. Law can apply punishment once investigated.
3) Under no circumstances should any Wrestler or Staff invite a child to their car, home or secluded place where they will be alone with them or engage in any form of inappropriate touching.